SECUWATCHER for OR is a CCTV video information security solution to protect the privacy of patients and
medical staff in operating room. It is the customized solution for the medical circle. In short, the main functions
of SECUWATCHER, which are video encryption and export management, are customized for medical services.
Expectancy effect
Related regulations

The bill of the obligatory installation of CCTV in operating room was passed. (Aug. 23, 2021)
Any medical institution in which a patient undergoes an operation in his or her unconscious states like general anesthesia is liable for installing CCTV in operating room.
Any medical institutions is liable for photographing an operation at the request of a patient or his/her guardian.

Work / Function

Real-time encryption to prevent the loss, theft, leak, manipulation, or damage of the video information stored and to protect the personal information of medial staff and patients
Video export management server based export history management to provide necessary information only according to access rights and to block video leak completely

Applied technology

Quick masking to detect objects automatically and protect personal information of stored or real-time videos
Watermarking (for image or text) to prevent video forgery; zero-watermarking technique for video attacks (compression and modulation)
Main functions
Privacy protection
according to Personal
Information Protection Act

Real-time video
encryption to protect
recorded videos

Forgery prevention
through the application
of DRM to export videos

Access control to provide
necessary information
only according to
access rights
Solution features
01

Automatic & manual object tracking through Human & Face Detection
(applied at the time of exporting a video)

02

DRM technology to prevent video forgery in case of video export

03

Real-time quick-masking to prevent the exposure of operation scenes

04

Video access control through a private player
(recording & reporting the history of opening, exporting, and destructing videos)

05

Systematic video export management through a management server

06

Interoperable with the current operating systems in medial institution
Solution environment
Server : Windows Server 2012 or higher
Client : Windows7~10(32,64bit) Explorer and Chrome supported
Support WAS : Tomcat
DBMS : Maria DB
Solution components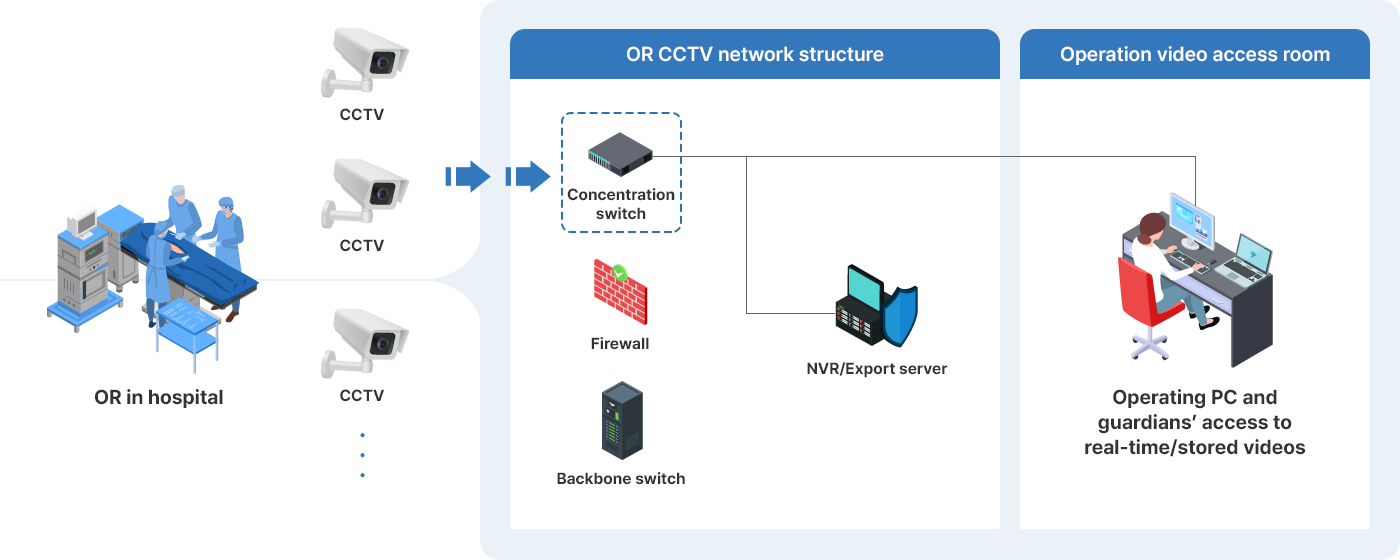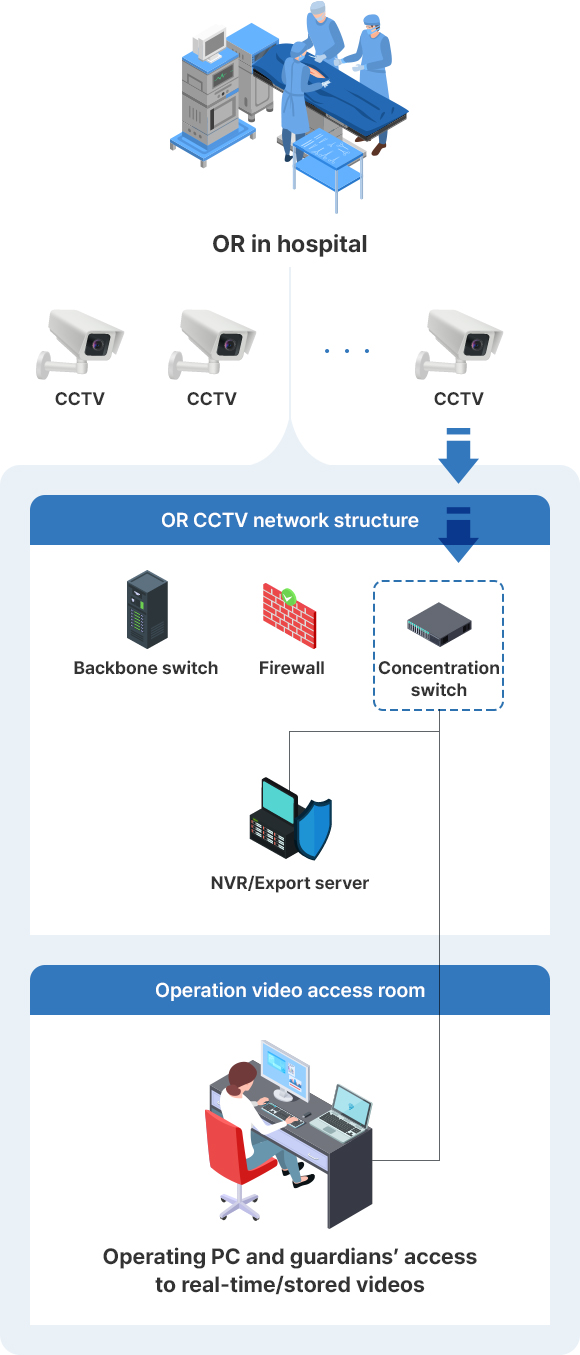 Main display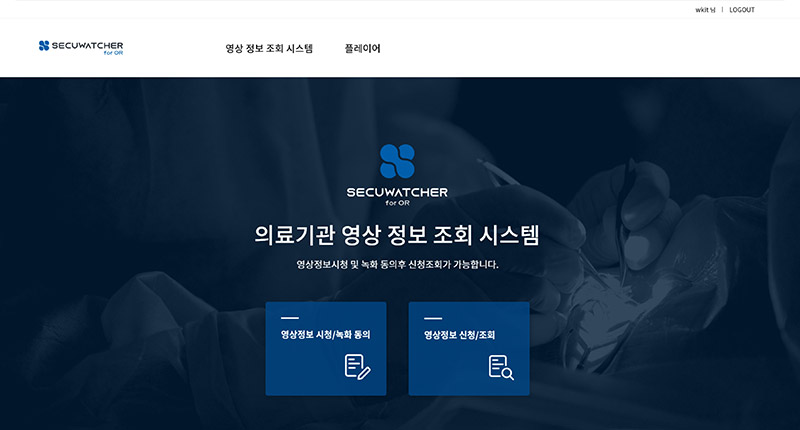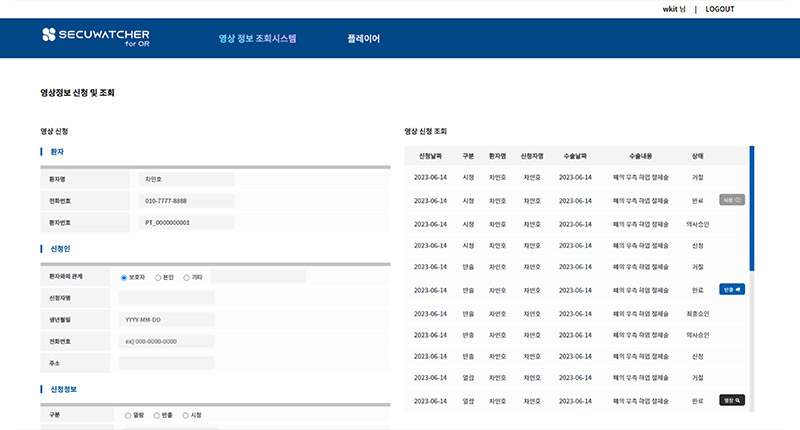 Personal information protection

Privacy masking according to Personal Information Protection Act
Human & Face Detection (object detection)
Automatic object tracking and manual object tracking

Video security

Real-time quick-masking to prevent the exposure of operation scenes
Real-time and high-speed encryption storage of operation videos (lightweight encryption module supported)
Image and text watermarking to prevent the exposure of operation scenes
Strong zero-watermarking to protect operation scenes against video attacks (compression and modulation)
Videos access control to block reckless access to videos and video export completely
Inspection as to whether to export and destruct videos